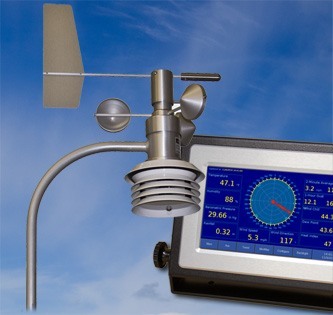 Combining the ease of an all-in-one sensor package with the reliability and affordability of mechanical wind sensors, the Vela Weather Station provides:
proven, reliable wind speed and direction sensor technology,
temperature and humidity sensors in a radiation shield,
solid state barometric pressure sensor, and
optional tipping bucket rain gauge
Features:
Multi-Sensor Design -- easy installation with a single sensor cable
Low Power Consumption -- ideal for battery or solar-powered installations
One-year Warranty
Call for a quote toll free 1-866-625-8620 or email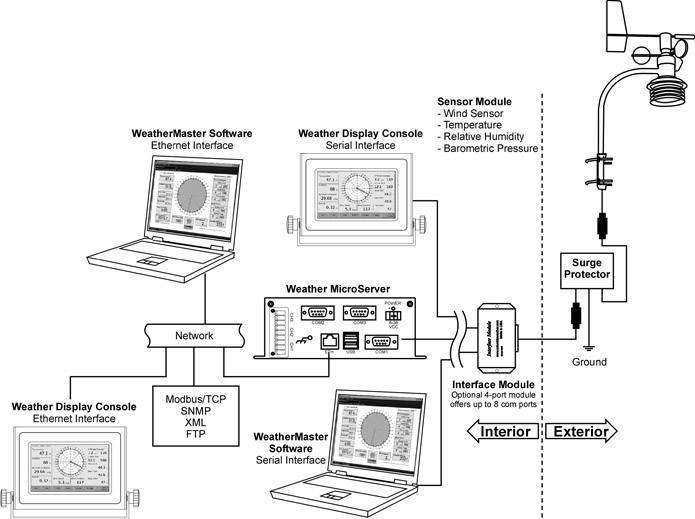 The Vela Weather Station incorporates the following sensors in an cost-effective all-in-one sensor head. Click to expand for specific sensor and measurement details.
Optional sensors of Solar Radiation, Photosynthetically Active Radiation, Visibility, and up to two additional Temperatures can be connected via the Weather MicroServer.
Select your desired method of data viewing and monitoring. Click a title to expand text for additional information.
Communication connection options between sensor head and monitoring device. Click heading to expand for details.
Due to the wide variety of installations, masts and mounting hardware are sold separately. The following items are available from Columbia Weather Systems. (Click to expand for details.)
The following accessories are available for Vela Weather Stations. Surge protection with the Lightning Arrestor is highly recommended. Click a title to expand text for additional information.
Vela User Manual